The North London Forest School Nursery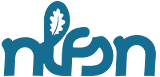 Dear Luana,
Ian and I wanted to send a few words to express our gratitude for having found the Forest School. Over the past 2.5 years we have watched Autumn not just grow but thrive in the nursery's care and we really can't thank you and your team enough for all your support.
Autumn is able to follow her interests on a daily basis and as a result she is stimulated and learning at every opportunity. However, more importantly to us she is out in nature on a daily basis - this is a wonderful gift in a big city. She has gained a deep appreciation for the world around her and has had endless fun climbing, splashing, building, breaking, painting, mixing, shaking, baking... The nature reserve (that we know with deep affection as Bird Camp) is a particular joy, and provides a safe and special place for the children to explore and learn in.
We have always felt that the activities you provide are very well suited to the group and allow the children to express themselves within their relevant age & current skill set. It's great to see Autumn's early literacy & numeracy skills being gently encouraged without pressure and within the natural environment. We always enjoy the updates you post on Tapestry and often wish we could join in ourselves.
Autumn is always happy to come to nursery and she bounds out of the door every day to come and see you all. She adores her 'teachers' and I have no doubt that when big school finally comes around she will be heartbroken to say goodbye (as will we). We very much look forward to Beatrice joining you in a couple of years time.
Very best wishes
Aj & Ian

Here's what Benjamin had to say:
"I enjoyed going to Hampstead Heath, making stuff and eating snacks together. I enjoyed making things to eat like bread and dough balls on the fire. The drumming with Liviu was the best!"
We say:
"The Forest school Luana has created is very special and we feel fortunate that Benjamin was able to attend for a year. He honestly enjoyed every day and there was always a spring in his step as we approached the gates!
There was always a great variety of different activities, thanks to all the fantastic ideas and energy Luana puts into organising the school. She is the driving force and is obviously very passionate about what she does.
The team of teachers are extremely dedicated and experienced. They listen to the children and support them in their explorations. The children really flourish in this very nurturing and supportive environment."

Our son has been at The North London Forest School for three months now and he is incredibly happy there. He talks about the activities, the staff and his new friends all the time at home, and can't wait to get there in the morning. His confidence in playing outdoors, and interest in nature, have really developed. We are very impressed by the care all the staff show towards him, and how inventive and attentive they are in their interactions with him. It's lovely to see how the staff follow the children's lead - they often play games based on what the children have suggested and really take on board their creative input. Both the indoor and the outdoor locations feel safe and fun, with lots of activities to keep the children active. We are also very impressed with the level of feedback we receive from the staff, with regular emails as well as Flikr and Tapestry updates.

Hello Luana and Sophie,
Thanks so much for the end of nursery report for Bruce. We really enjoyed reading it. Once again, we are so impressed by your thorough knowledge of Bruce as an individual and for the work you have put into enriching his preschool years. We smiled at so many of the lovely observations and had to laugh that you noted that he sometimes chooses not to follow instructions - so it's not just us!
Seriously though, despite our niggling concerns, over the past couple of months it's become clear that Bruce is completely ready for school - he is confident, keen and raring to go! We've no doubt this has been largely a result of all the great work you've done with him. We sincerely appreciate the effort you've put into bringing out his best.
We have also congratulated Bruce on the hard "work" he's put in at forest school, but we can see that for him the process has been a great pleasure. We would love Bruce to stay at forest school forever, but he is off on bigger adventures, which we know is exactly as it should be. And, thanks to you, he is ready!
This report will be very useful for his reception teacher, so we will pass it on. I will also get back to you with our comments once we have returned to London.
In the meantime, please allow us to once again thank you so much for all that you've done for Bruce, and us!
Warm regards from Emily Jackson and Andrew Heathcote.

Hi Luana,
I've just (very belatedly) sent a short appreciation of Marianne at forest school.
Hope all is well for you. 4 weeks into Brookfield nursery for Marianne and sorely disappointed. Teaching staff, resources and lack of imagination leave a souless feel. We're only doing 5 mornings so Marianne seems fine but I cannot for one minute compare this nursery to forest school. They are (sadly) worlds apart. If only you could give them a few tips!!!
Emma xx
My daughter Marianne loved her 18mths at the forest school nursery. The magic and mystery (and science) of learning in nature I feel has given her such confidence and connection to herself and the world around her. The teaching staff were exceptional in every way whilst being incredibly nurturing and supportive. For a young child to be accepted, acknowledged and empowered by his/her peers and school teachers in a safe, creative and stimulating childcare environment gives the parent solid peace of mind.

During my son's time at The North London Forest School Nursery, I have seen him blossom into a capable, confident and articulate child with an active interest in the natural world. It is thanks to the North London Forest School that my son can now climb a tree with the same confidence that he can read numbers and recognise different plants with the same delight he takes in recognising letters of the alphabet.
The planning, care and attention to detail that goes into every day at the nursery is exceptional and Luana is an incredibly dedicated and enthusiastic manager. She and her team work tirelessly to ensure the children are supported, nurtured and challenged appropriately.
Gabrielle Levine, parent of four-year-old boy at Forest School since January 2016

Hello Luana,
While I get the chance John and I really wanted to thank you and every single one of the teachers for looking after & teaching Arthur this year. It has been really wonderful seeing and hearing all the things he's been learning, and John and I would really like you and the teachers to know just how much all your hard work means to us and to Arthur of course :) :) :)
We'd really appreciate it if you could forward this to the other teachers and a big hug to each of them, and we would like to thank and wish all the best to Karla. Arthur will miss you!
Best wishes, hope you all have a great Summer.

My son started attending the NLFSN when it opened, just before he turned 3. Every week we saw him blossoming and making huge gains in strength, resilience and skills, maturing emotionally as he developed strong bonds with other children and the teaching team and ever more eager to go in the morning to meet the day's adventures. I found the staff to be very professional and genuinely kind, Luana always listened to both my son and myself and addressed any concerns in a very positive and efficient way. I had no doubt that being out and about would be great for my son's health and development, but I was pleasantly surprised to see him develop so much socially and in how he could express himself through playing, dancing, singing, drawing, "writing". I believe the NLFSN is such a positive and beneficial experience for the children because the adults there are truly passionate about what they do and genuinely care for and engage with the children. Luana has a firm grip on practicalities and paperwork, but the children clearly always come first at the NLFSN.
Marine Baudriller

The Forest School is the loveliest way for children to begin their first experience away from home. I can't think of a better place. It is the most refreshing antidote to the other northwest London nurseries I've been to: it is not noisy or packed with plastic toys and bright lights. The staff are gentle and caring, the children are content and secure, the whole atmosphere is calm and nurturing. Things are done at the children's pace and in the children's language. As a result, the children seem happy and they learn how to build good relationships with each other. Most of all, they do what children love doing: exploring outdoors, climbing on logs, poking about in mud, looking at insects and learning through play in all the seasons. My daughter was just 2 when she started but even the first few times we left her there, she didn't cry. She loves going and is physically stronger now. She puts on her boots herself and can walk up hills without asking me to carry her. She loves watching the tadpoles in the woods. I am extremely grateful that the Forest School opened just in time for her to go there.

Both Jamal and Salima have been complimented on their confidence since starting Primary School and I believe the play in nature under the guidance of the North London Forest School staff as a major component of this. They have both integrated well into the Reception classes they attend, building new relationships with the staff and other children, and show ease in adapting to their new environment. Both their creativity and academic skills have both developed well based on a solid foundation built up in their time at the Forest School.
I am very happy to highly recommend the North London Forest School and its staff.
Best regards, Polena

Our daughter (Dasel) started at NLFSN after the Easter holidays this year. It's been fascinating for us to see the positive changes in her development since her time in the great outdoors. Like many city-based children, my hunch is that she would have been actually more in her comfort zone at a cosy indoor nursery with lots of carpet time and questions demanding 'correct' answers; instead, she has had to overcome challenges and become resilient in many ways that have not allowed her to become complacent in her learning and has in fact pushed her to become more intellectually active and highly motivated by the world around her.
From my brief observations of the other children at NLFSN, I would say that the environment, excellent staff and teaching pedagogy encourage deep friendships, mutual support, independent thinking and many young philosophers! From the beginning of our time at the nursery, we have felt completely supported and enjoyed reading regular and well-written feedback from Dasel's keyworker, Ruth, Luana and many other staff.
It is exciting to feel part of a method of education both radical and completely relevant for the planet at this time and we really hope and already believe that Dasel and the children of NLFSN will benefit from their formative experiences of closely observing the natural world throughout their lives.
Thank you to Luana and her team for making this possible.

Thanks for explaining - tears in eyes all that gooey stuff!!! I think that you were a real asset to him as well - what a wonderful start to school life - he will take it with him for life.
thanks!
xxx