The North London Forest School Nursery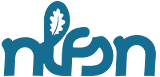 NORTH LONDON FOREST SCHOOL NURSERY,
London
Article published in "All about ... outdoor nurseries" section of Nursery World
pp. 24-25, 24 August - 6 September 2015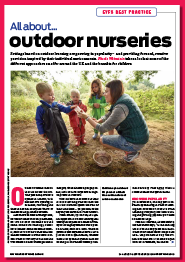 North London Forest School is the first outdoor nursery to open in the borough of Camden. Owner Luana Munteanu, who has been running forest school sessions in north London for the past two years and has been a nursery teacher for ten, says that the demand from parents for outdoor learning has 'rocketed'.

Healthy learning for pupils in the great outdoors
Article published in Hampstead and Highgate Express Arts and Feature series
pp. 12, 6 November 2014
Picture a group of young children making mud kitchens, climbing trees and building shelters in acres of woodland. This isn't the setting of a particularly adventurous play date, but the beginning of a revolutionary kind of outdoor learning where the forest is the classroom.