The North London Forest School Nursery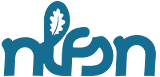 My name is Luana and I am a Foundation Stage and KS1 Teacher and a Forest School Leader.
I lived next to the Heath for 18 years and I have been teaching young children for 15 years.
In 2012 I trained as a Forest School Leader with the Bridgwater College and in 2014 I decided to set up an early years education setting with a difference.

At Forest School, learning outdoors will provide the children with a stress free environment,
in a small group within a small ratio.
The adults will truly come to know each individual child's strengths, interests and needs and will be taking the children on an exciting learning journey.
Setting up The North London Forest School Nursery has been a long standing ambition, born from the desire to offer young children the best early learning experience and from the dissppointment of seeing many early years settings failing to provide the children with an exciting learning experience in their most important years.
Both as a parent and a teacher, I have learnt that young children get lost in large settings with far too many children thrown in together and far too few adults to offer the close support and attention needed for the children to become prepared for life long learning and achievement.