The North London Forest School Nursery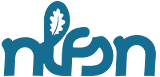 A minimum of three half day sessions (3 separate days) is required in order to book a place for your child at our forest school nursery.

Fees for the academic year 2023 - 2024
are as follows:

Whole day session from 8.30 am to 4.00 pm
is charged at £112.5 per day.
Morning session from 8.30 am to 12.00 pm charged at £55
Afternoon sesssion from 12.30 pm to 4.00 pm charged at £55.
Lunch is not provided,
the children staying for the whole day will be bringing packed lunches from home.
Morning and afternoon snacks
must be sent from home.
Fees are subject to an increase every September.
We currently work only with the 15 funded hours scheme.

How the 15 funded hours for 3 and 4 years old children are offered:
Children are eligible in the term after they are 3 years old.
Some 2 year olds are also eligible. See the Government's Help Paying for Childcare for more information.
Places are limited, depending on session availability.
The funded 15 hours will be offered to children attending 3 whole days per week.
They will receive 5 funded hours per day over 3 days and there will be a charge (see below) for the forest school provision, which is additional to the standard day care nursery provision.
The fee per week for 3 whole days (8.30 am to 4 pm) for the forest school provision is £237.75.
The fee is charged for the enhanced Forest School educational programme, over and above the Early Years Foundation Stage Curriculum and for the high ratio of 1 adult to 4 children.
Additional days are charged at the unfunded rate of £55 per half day (8.30am to 12 noon) and £112.5 for a full day (8.30 am to 4 pm).