The North London Forest School Nursery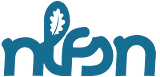 A minimum of three half day sessions is required to be booked.
Your child's place will be secured once you return the registration forms we send out to you and a deposit of £250 is paid, which is refunded at the end of nursery subject to terms and conditions.
Please note that we do not charge a registration fee.


Please note that according to our admission policy, we do not offer places to children who will be attending an additional nursery at the same time as forest school nursery, as this is disruptive for the children.
The North London Forest School Nursery
All Hallows' Church - The Undercroft
Hampstead, London
Savernake Road NW3 2JP
The North London Forest School Nursery
Belsize Wood Nature Reserve, London
Woodland Walk, NW3 2BZ
From April to November
we camp out here:
and from November to April we are here:
We are currently full for the academic year 2020 - 2021 and we can only offer visits to parents who wish to join our 2020 - 2021 waiting list or wanting a place from September 2021.
Please follow the link bellow and complete the form if you wish to enquire about a place for your child, or you can e-mail us.
Book a visit

Our site is GDPR compliant.
To read more about our GDPR Policy,
please click here.